Whatever You Need
We make a lot of stuff.
Band merch to corporate uniforms.
T-shirts to everything else.
Choose Your Adventure:
Shop Online!
Explore Custom Services
Contact / Request A Quote
News & Deals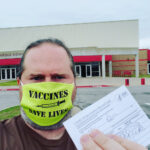 Go Get Stabbed, Yall!
Apr 17, 2021
The sooner we get this plague under control, the sooner we can do normal things.
Shirt Sale – While They Last
Jan 24, 2020
Closeout sale. While they last. XS - 3XL. (There might be a 4XL left ... contact us) V-neck version of…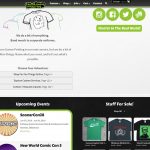 New Website
Mar 16, 2019
I'm releasing the new site a bit early. Most of the functional bits are in place, but I haven't had…